Messor Security
OpenCart plugin
Blocks attacks and scans
Free version is available for OpenCart
Real-time protection
User-friendly configuration, all works out of the box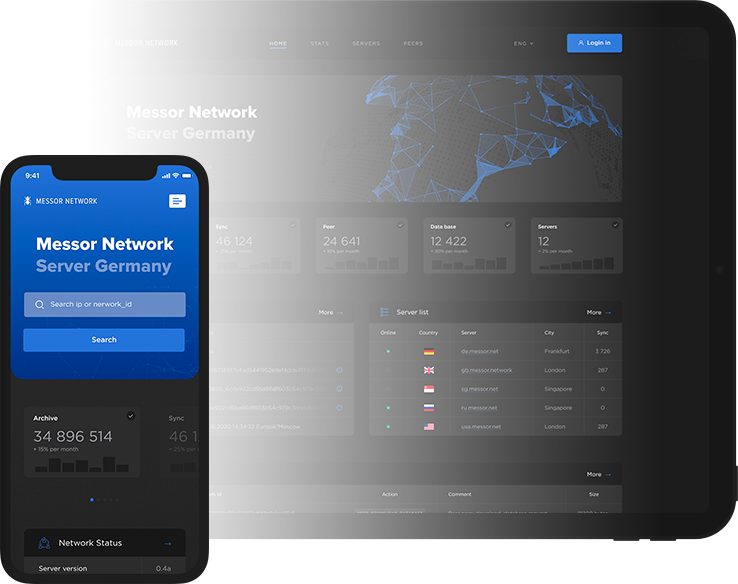 Messor
Free open source plugin for OpenCart to protect your store.

Each network member collects intruders and attacks data and then sends it to central servers, as well as distributes the current database to the rest network participants.
The current concept provides real-time protection of your store from the network attacks.
Whom Messor is intended for
If you are blogging or maintain website on the Internet
If you have got online company
If you have got websites and servers network
What is done by Messor
Protects your OpenCart in real-time
Reduces security costs
Blocks damage and intrusion attempts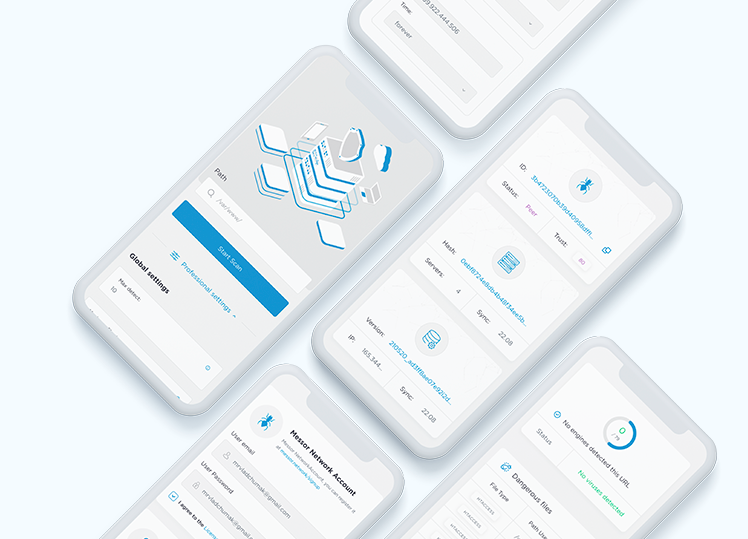 Messor benefits
You may choose the network attacks or search robots blocking level. Or you may restrict an access to the website to either all bots or only dangerous ones.
Flexible configuration allows to add your own addresses and configure your security filters.
Messor free of charge
Download and activate Messor protection free of charge. Download it from the official Opencart and Githab repository.
Open source code
Messor.Network has got open source code. The network contains your website scans and attacks data.
Own P2P network
Own P2P network, intended to exchange data between network participants, allowing to get daily database updates.
Daily free updates
Daily database updates of blocked IPs and signatures, allowing to quickly respond to attacks and scans.
Up-to-date database
Up-to-date database - we may conclude that IPs are dangerous, if revealing malicious activity over the last time period.
Console mode
Messor is able to operate in console mode on any server. Besides it may get an adaptive web interface.
Real-time protection
Intrusion detection and prevention system will help protect your data in real time.
Flexible blocking settings
Flexible blocking settings
Cost reduction
Reduced server and traffic costs - we block malicious traffic. Therefore, you don't have to pay for it.
Backup systems
Backup systems help to preserve your data in case of server failures, broken drives and physical impact.
Are you ready to fully control your OpenCart security?
Messor Security take care of your store protection.
DOWNLOAD
26920
blocked IP addresses
1388068
attack prevention
Functional
WAF/IPS
The system is intended to detect and prevent intrusions and prohibited activities. It contains both sensors and traps, intended to reveal intrusion attempts.
Real-Time DDoS Protection
Automatic scanners and ddos bots detection and prevention. Blocking spam bots, reducing malicious traffic to th website and server. Reduced traffic costs.

Bot Protection
You may choose the blocking level including from dangerous network bots to search robots. Besides you may restrict an assess to your website to all bots types. User agent, IP, JS analysis.
Malware Cleaner
The app is intended for daily automatic scanning of your server and website to reveal infected files and automatically remove malicious code.
Block/Allow List
The database is collected by all Messor.Network members. You get a malicious IP database, updated daily. Besides you may add exclusion addresses to the Allow list.
Database / Files Backups
Automatic backup system for your files and database. It allows placement on your server, sending by e-mail or storing in our storages in encrypted form.
Notifications / Monitoring
Advanced notification system settings will help you to quickly learn about incidents. Daily website/server verofocation for malicious code and domain presence in block list
File system controll
You are provided with full changes control of your files. All the changes are controlled. Automatic notifications about critical files changes are possible as well.
Security settings
Messor will verify basic cms settings, reveal weak points and display recommendations. Besides it will help to hide the admin panel and verify the accounts security
P2P network
for data exchange
Daily database updates
24/7 support 365 days
Open source
Free updates
Incident response